Fr.Davis's messages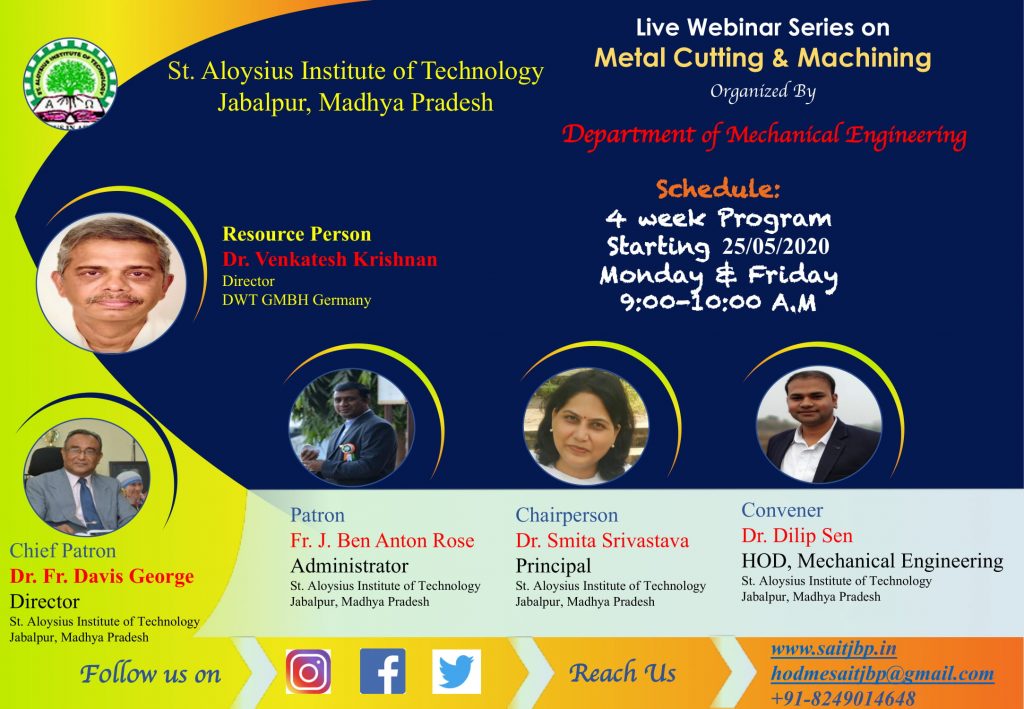 Registration Link(Metal Cutting & Machining)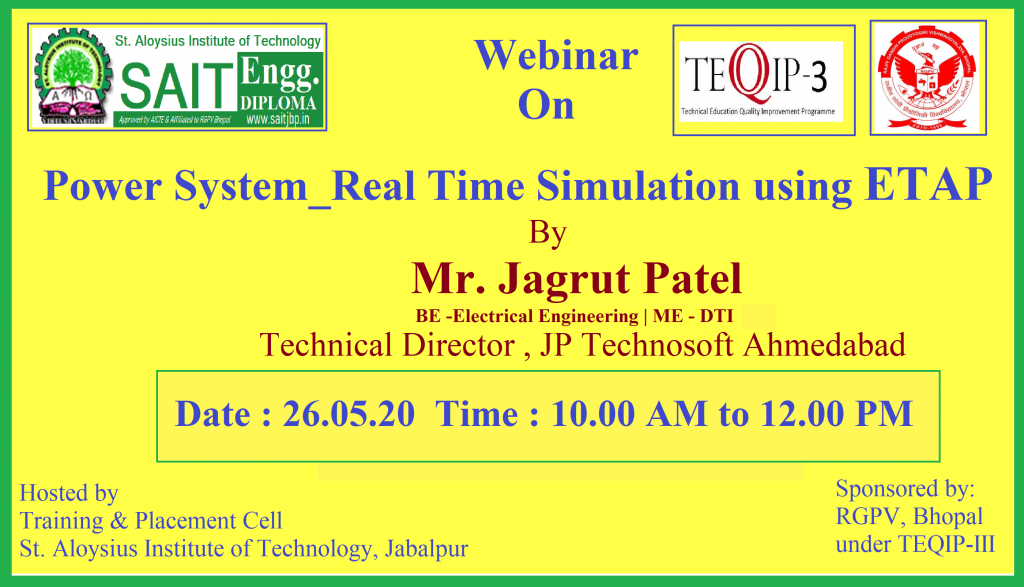 Power System and Real Time Simulation using ETAP-Registraion Link
Webinar on Career Guidance and Future Prospected of Civil Engineers

Thursday 28th May 2020 11:00 a.m-1:00 p.m

Registration Link for webinar

Technology has brought revolutionary changes to society. India has emerged as a global competitor in science and technology. To provide quality education in science and technology and a competitive edge, the Catholic Church of Jabalpur which has many years of experience and expertise in the field of education has established St. Aloysius Institute of Technology (SAIT). SAIT is a Christian College-owned and established by the Catholic Diocese of Jabalpur, belonging to the minority community of Catholics and is administered through The Diocesan Corporation of Jabalpur.

SAIT started with a dream that our students shall have holistic development and shall serve the nation and make India proud by their innovative ideas, technological pursuits, and entrepreneurship. The College caters to the needs of the student's development for the wholesome growth of the country.

Presently the institute is offering B.E Courses (Affiliated to RGPV, Bhopal) in:
Mechanical Engineering(60 seats)
Civil Engineering(60 seats)
Electronics & Communication Engineering(60 seats)
Computer Science and Engineering(60 seats)
Electrical & Electronics Engineering(60 seats).
Diploma Courses (Affiliated to RGPV, Bhopal):
Diploma in Civil Engineering(60 seats)
Diploma in Mechanical Engineering(60 seats)
Features
Scholarship for Meritorious Students.
Over 200 student placed in MNCs
The No. 1 Engineering College in M.P.
Incubation Center.
Running STEP Certification Courses in Institute.
St. Aloysius Institute of Technology epitomizes excellence in technology-centric education, ensuring entre and opportunity for all, upholding rigorous academic standards, advancing innovation, strengthening respect for diversity, and serving as a catalyst for learning, exploration, and discovery of eco-friendly technology for sustainable development of humanity.